Huff Po Blogger? Check.
So, it's been a goal of mine to blog for Huffington Post and FINALLY it happened.  With the help of a dear friend, who showed me the ropes …. I had my first article "How Not to get Teo'd" published on Valentine's Day and my second, "Bringing Beige Back" was posted this past week.
And if having my musings released to the world, wasn't beautiful enough,  I was listed as one of their featured bloggers!  I can not tell a lie, that felt amazing.  Every day, I look for small wonders … but that one came across as a HUGE one!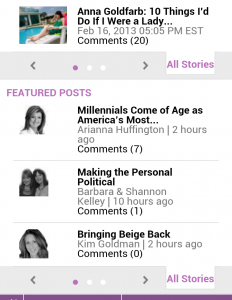 Despite how public my life has been, I am actually fairly private.  Writing has always been a passion of mine (and a bit of a risk to share it), so being received so kindly on Huff Po, is incredibly validating … but having the ongoing support from friends, family and strangers all across the country, is heartfelt.
So I am going to keep writing and hope it continues to find its way onto the Huff Po site … and should you find yourself enjoying what I post, feel free to "Like" and repost (this is a great way for me to know, if anything I am saying, thinking and relaying resonates beyond my own brain).
Thank You!
(Click on the Huffington Post below to find my blog)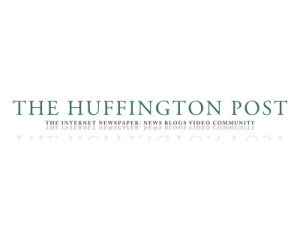 by