My Scribblings
One of my most favorite things to do is WRITE!  I have always wanted to be an author and in the last few years, I have been so lucky to have had the opportunity to do what I love … Hope you like it too!
---
 **** MEDIA CIRCUS, PUBLISHED SEPTEMBER 22, 2015!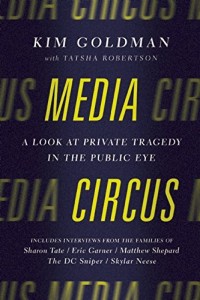 Publisher:  BenBella Books
In Media Circus, presents the first collective look at these ordinary, grieving victims—forced to manage their very private trauma and despair in a very public way.
Through candid interviews and detailed, original reporting, Media Circus delivers riveting, humanizing, and inspiring stories from the victims and survivors of violent crimes who found themselves the focus of national media attention. Its heartfelt narratives showcase the unique challenges of coping with and healing from grief when the whole world is watching.
In these pages, the families of other victims tell their stories, including:
Esaw And Emerald Garner, wife and daughter of police brutality victim Eric Garner (2014), Scarlett Lewis, mother of six-year-old Newtown tragedy victim Jesse Lewis (2012), Debra Tate, sister of Charles Manson murder victim Sharon Tate (1969), Judy Shepard, mother of gay hate-crime victim Matthew Shepard (1998), Mildred Muhammad, ex-wife of the DC Sniper (2002), Tere Duperrault Fassbender, survivor of family's brutal murder at sea (1961), Collene Campbell, sister of murdered NASCAR driver Mickey Thompson (1988), Marie Monville, wife of the Amish Shooter (2006)
Dave And Mary Neese, parents of teen murder victim Skylar Neese (2012)
Scott And Kathleen Larimer, parents of Aurora theater shooting victim John Larimer, and Shirley Wygal, mother of Aurora theater shooting victim Rebecca Wingo (2012)
---
**** PAPERBACK PUBLISHED SEPTEMBER 22, 2015!
E-Book Pub Date: May 6, 2014 (BenBella Books)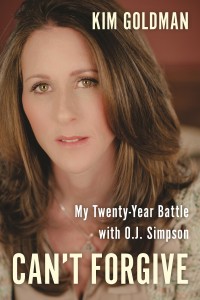 Wow, it's finally happening!  Labor of love, can't believe it's done.  So grateful for the opportunity to share my story; thank you so much to those that continue to support me and my family.
Publisher:  BenBella Books
---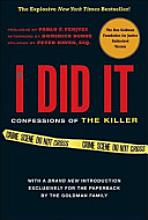 If I Did It, Confessions of The Killer
You could say this book was slightly controversial, and you wouldn't be alone.  This project was one that kept me awake for days on end, as I struggled with being directly associated to it; in fact I wrote two chapters in it – can't get much closer to controversy than that.
However,  despite all the backlash we endured, I still stand behind what we did and our belief that this book is a confession of the beast that stabbed my brother to death.  We took his words and turned them, so he would be seen as the monster he professes to be.  It was not our choice to publish this book, it was a court order, but we did the best we could with what we had.
The day this book was released, the killer broke into a hotel room in Las Vegas, held a few man against their will, stole some footballs and jerseys and then landed himself in jail for a minimum of 9 years, max of 33.  I'm not gonna lie, that feels great!
** Six Weeks on the New York Times Best-Seller List, 2007**
---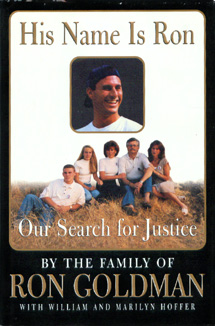 *** NOW AVAILABLE ON KINDLE! ***
Years ago, my family & I penned a book dedicated to a fallen hero; my brother Ron.
We spent months sharing stories filled with heartache, joy, love, sadness, and despair, with one main goal: to give Ron a name.
Ron was often referred to as the "other victim" or "a friend", his name was rarely used and it was so painful for our family – to us he was a brother, a son, a friend, a man, a best friend and to have him mentioned as anything other than that was devastating.
I am so in incredibly proud of this book and more importantly of my brother, who I have been able to share with all of you.  Grab some Kleenex!
** Five Weeks on the New York Times Best-Seller List, 1997**
---
I have also been adding my commentary as a blogger on … (Click on the image)